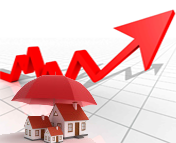 The ever changing dynamics of the property and casualty industry have over the years made it mandatory for the conglomerates to the "mom and pop" operators to employ seamless and total technology integration. With the markets operating on minimal profits in the most competitive environment, any edge over the competition becomes vital for the business.
Xpert Claim's
provides a Global edge by delivering an Online Real Time 24x7 Claims Management System to its worldwide customer base.
Cybernex
believes in simplicity and therefore has introduced—
Xpert Claim's
—a module based claims management system that requires very little high level training.
Xpert Claim's
provides in-depth access to all parts of the claims process from the management to the field adjuster—simplicity at work!!!
Xpert Claim's
provides detailed managerial reports, empirical data analysis, drill down reports encompassing full claims history, trade category analysis, automated field adjuster commissions, batch financial reporting, group and / or single claim dispatching and much more… Before switching to
Xpert Claim's
most of
Cybernex
customer base was faced with the monumental task of managing a large volume of claims using a "cobbled together" system of Spreadsheets, Word Documents and existing licensed Property Estimating systems that provide only parts of the software needed to administer the claims process efficiently and accurately.
Xpert Claim's
with the use of its proprietary Claims management Rules Engine—CRE helps all businesses deliver world class products without investing huge amounts for infrastructure.